Louis & Heidi {Winter Wedding | Destination Mosselbay}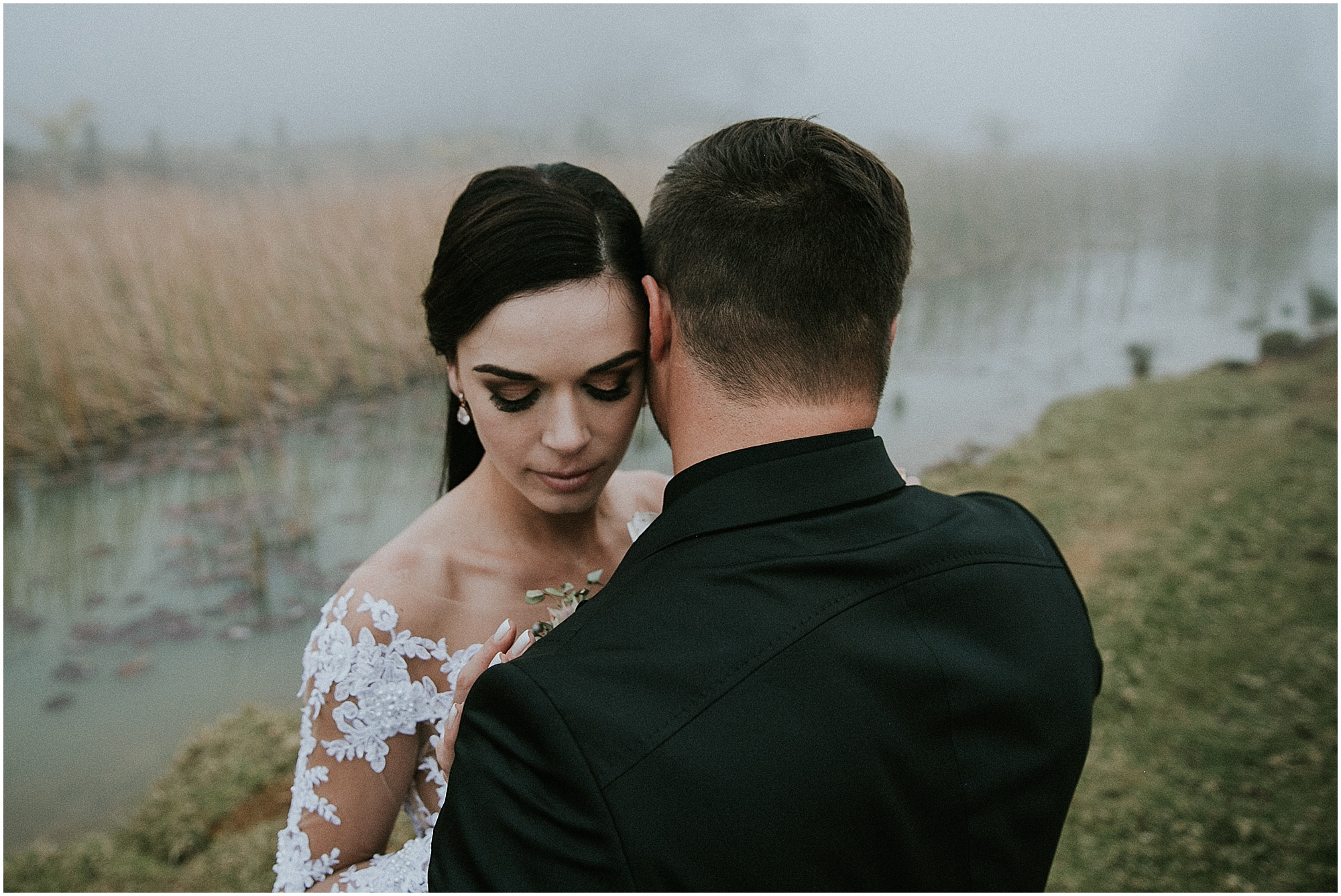 "Cause you're a sky full of stars, I'm gonna give you my heart.
Cause you get lighter the more it gets dark. You're such a heavenly view." – Coldplay
On a wintery, Saturday morning, in July, the mist rolled in over Mosselbay. Along with the tangible excitement for Louis & Heidi's big day. The De Jager family-farm was buzzing in preparation for the wedding. Family and friends, lending a last minute hand, where needed. Preparing the garden for an outdoor ceremony and transforming the closest barn in to a beautiful reception.
The mist never cleared, and neither did the excitement. I drove away that evening, with bon fires burning in my rearview mirror and music still softly audible in the distance. Smiling from ear to ear. So many amazing moments on this special day.
From the donkey taking a sneaky bite at Heidi's bouquet, to the neighbours Cadillac, that became a cosy hide-away in the cold. The reception became a perfect combination of emotions, laughter and dancing. Louis had the crowed in tears of laughter during his speech and literally knocked his best man off his feet. Heidi, the epitome of a classic bride and her portraits, in a misty field, still have me dreaming.
Louis & Heidi, thank you for letting me capture one of your greatest adventures. Your love is beautiful, honest and real. What an honour.
 Another special thank you to all these talented people involved:
Venue: Reebok Farm, Mosselbay
Dress: Designer Mikayla Norman
Video: Saltlight Studios
MU: The Art of Make-up by Karin Chan
Hair: Salon de Bron / Trendsetters