Melani & Marthinus {Cabrières | Montagu}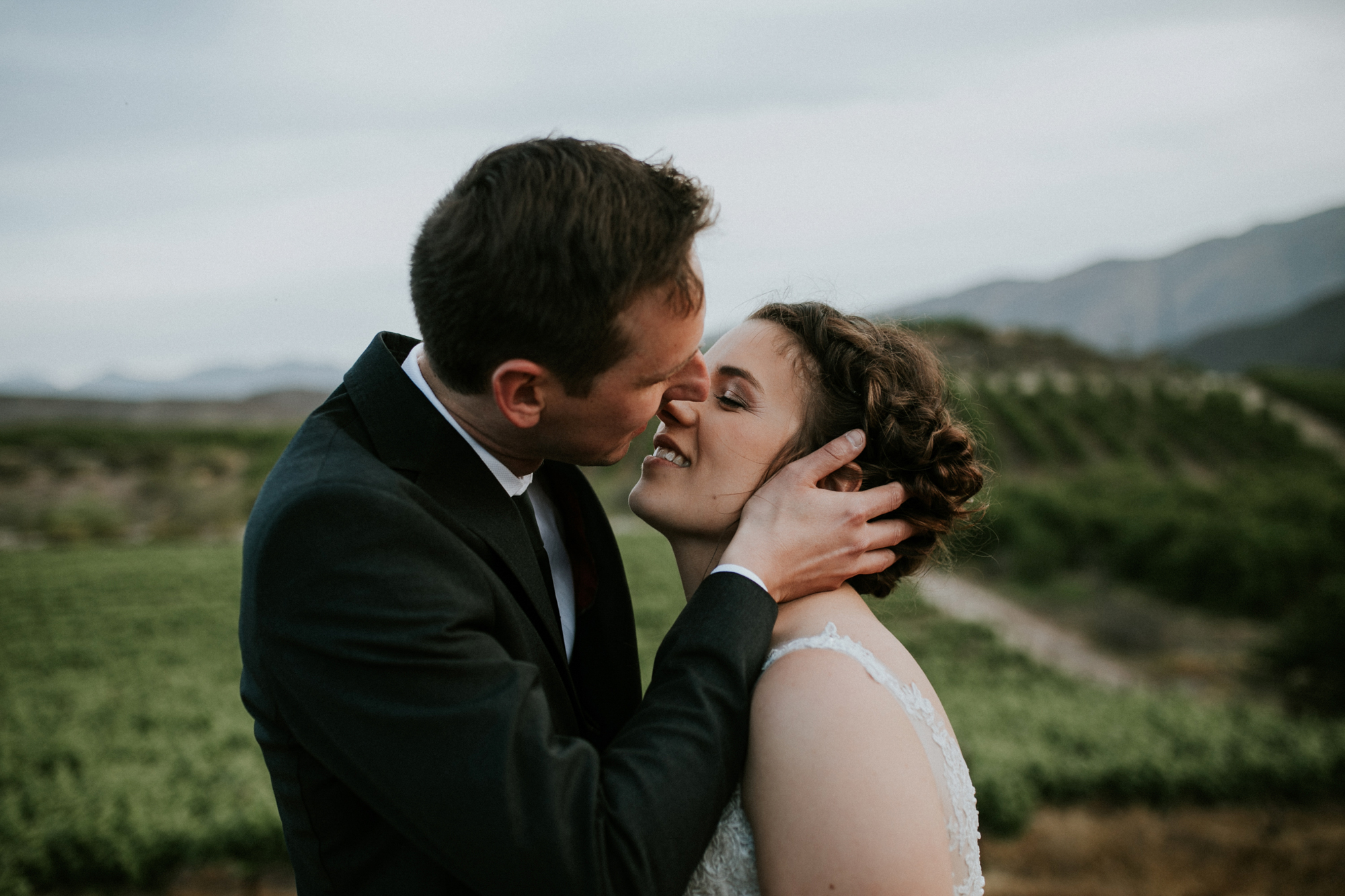 "I will search for you in crowds, in empty fields and soaring clouds. 
In city lights and passing cars, on winding roads and wishing stars."
Melani & Marthinus
Destination Wedding at Cabrières, Montagu
It's not everyday that I get to travel to my hometown for weddings. Needless to say: Whenever I do, my heart is filled with nostalgia and newly found admiration for this hidden gem.
Melani & Marthinus held their beautifully, simple and intimate wedding, at Cabrières Wine Farm – A gorgeous little wedding venue, nestled among the mountains, surrounding Montagu.
These two wonderful souls, are madly in love with one another and I really adored every moment spent with them. Every single detail on their day was absolutely perfect: From an outdoor ceremony, under a large peppercorn tree, overlooking the vineyards & valleys below. To delicious, sunset Canapés with the most amazing view. The formalities followed, with a romantic dinner inside the lovely decorated, rustic cellar. Candles & fairy lights lit up the evening, with only friends & family's laughter to compete with. The outdoor, dance floor soon opened with Melani & Marthinus's evident (and infamous) love of dancing.
I am so excited to be sharing, a few photos, from one of my favourite destination weddings with you.
Melani & Marthinus

Thank you once again, for reminding me of why I love my job so much. It was such an honour photographing your big day for you! I hope you enjoy xxx
*Melani's wedding dress was designed by the talented team at Elizabeth Stockenström.
*If you're planning a Winelands Wedding, make sure to have a look at this beautiful venue – Jane and her team honestly go above and beyond for their clients.