Ruan & Roselle {Kavinga, Nelspruit}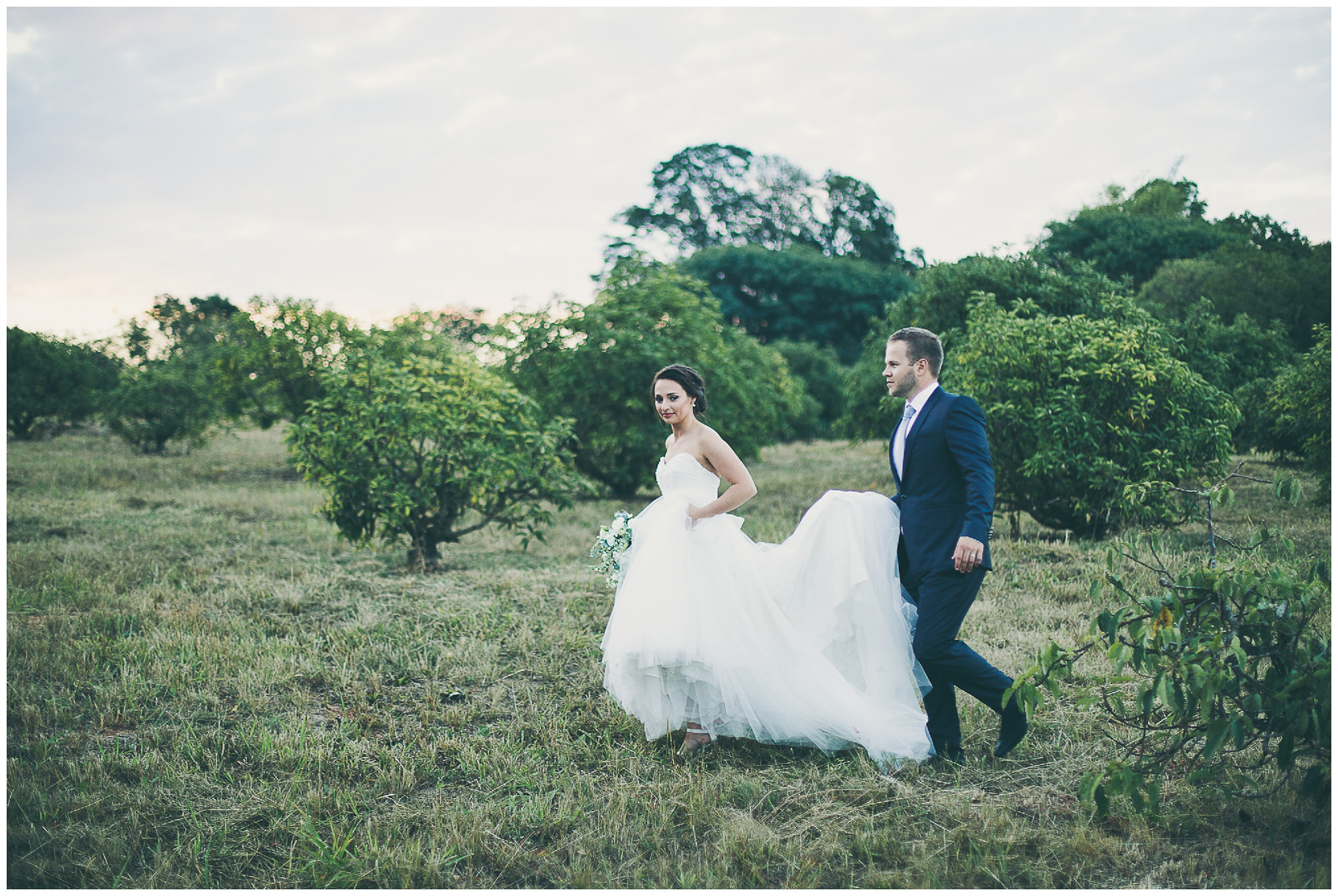 "You wanna make a memory. You wanna steal a piece of time.
You could sing a melody to me, And I could write a couple lines.
You wanna make a memory." – Bon Jovi
After dating for 12 years (to the day), Ruan & Roselle said their "I do's" under the clear skies of the Lowveld. Their intimate outdoor ceremony had most family members in tears, as their worship echoed through the valley with arms stretching towards the heavens.
Roselle looked like a bride from a fairytale, with her captivating beauty and soft presence. Ruan, with his charm & mischievous smile, couldn't take his eyes off of his beautiful bride.
They celebrated with friends and family at the beautiful Kavinga, in Nelspruit. (One of my favourite venues in the Lowveld). With R&R's as refreshments and a beautiful sunset welcoming them to the reception. After dark, the festivities continued, with cosy bonfires, a silly photobooth and proper Afrikaans "sokkie treffers."
Below are just a few of my favourite moments from this incredible day.
Ruan & Roselle, thank you so much for letting me capture and witness such a beautiful story. I wish you only the most amazing future together.
Love, Maryke