Helanya & Johan {Most Southern Tip of Africa}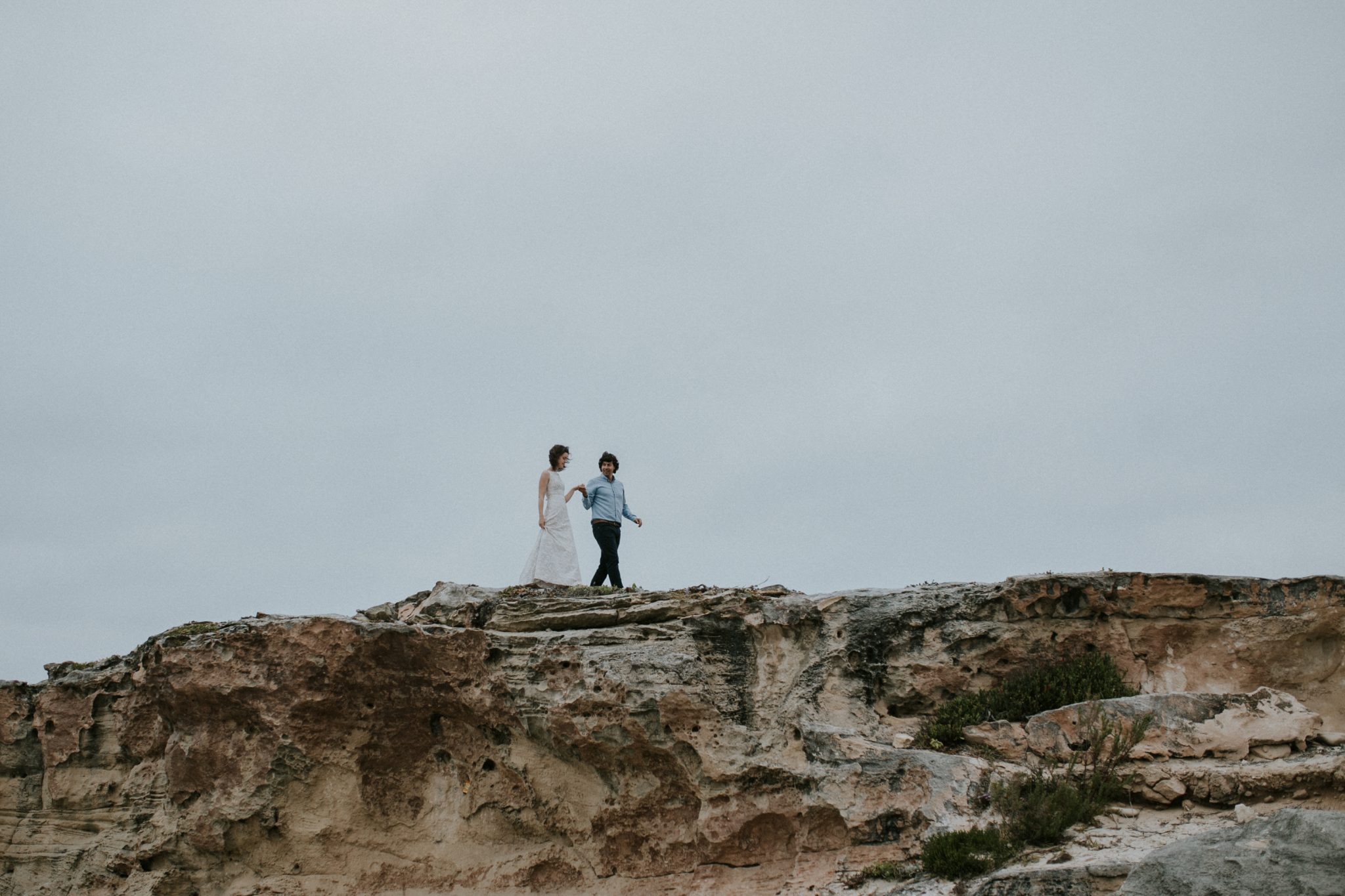 "Oh darling, let's be adventurous."
As I browse through these photo's, I am filled with gratitude for this wonderful little adventure: Two of my favourite people, getting dressed up and ready, at 5 am, at my absolute favourite location. This session formed a part of my promotional video, with Ambient Films. From forests in Magoebaskloof, to The Most Southern Tip of Africa (and everything in between) – I can not wait to share the final project with you soon!
 For our Arniston adventure (on very short notice) Helanya & Johan agreed to an anniversary session. Fully dressed in their wedding attire, with fisherman staring at them, at the break of dawn. These two made their way down the beach, with drones and cameras pointed at them, mist rolling in from the sea and the sun barely rising over the horizon. I am covered in goosebumps when I think of this amazing morning together.
Helanya & Johan,
Thank you so much for all your input, being a part of this project on such short notice and for being such an amazing couple to photograph. And thank you to my right hand man, Jasper and my partner in crime, Lelanie, for all your help to make this one of the most memorable sunrise sessions.
And another big thank you, to Oupa André for our (much needed) morning coffees!
I am beyond excited to be sharing this with you today.
So, without any further a due,
our epic sunrise adventure, at The Most Southern Tip of Africa.
xxx