Jhené & Steven {Kromriver Farm , Eastern Cape}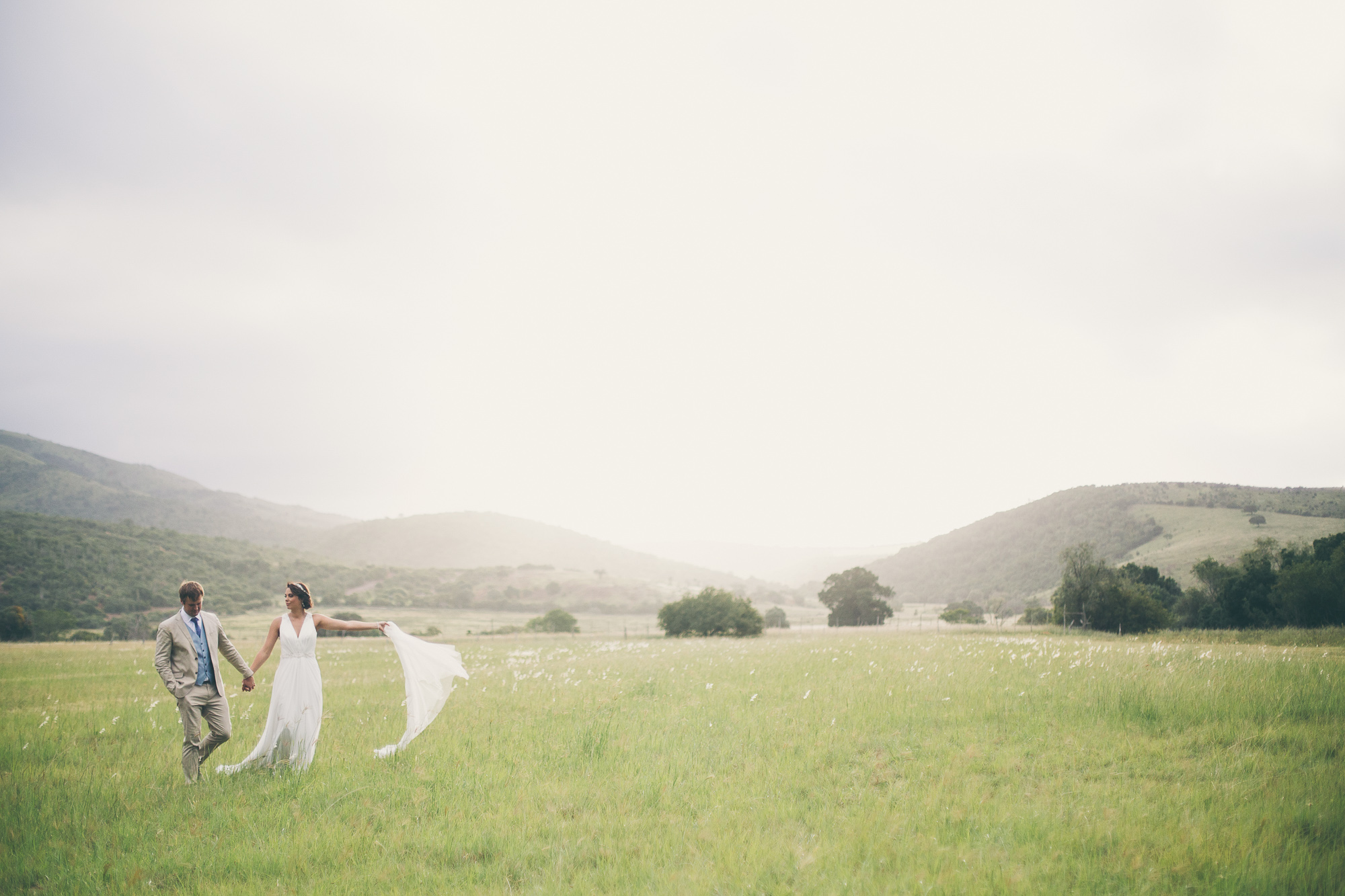 "We were together, I forget the rest."
– Walt Whitman
I have to confess, I have completely fallen in love with the Eastern Cape and all it's raw beauty. Spending a weekend away, on Kromriver Farm, on the outskirts of Addo, was an absolute treat. Being able to capture Jhené & Steven's intimate celebration, only added to my joy.
Their beautiful DIY wedding had all friends and family onboard with decor, music and entertainment. They said their 'I do's' under a beautiful, old pepper- tree, shading their guests from the summer sun. Wreaths decorating the isle, and guests seating on hay bales – and off course their two dogs at their side – all set up as ring bearers.
Tears from the ceremony were soon forgotten as the festivities kicked-off for the night. Fairy-lights, live music and an endless supply of Jägermeister, soon warmed up a rainy evening. With laughter and music echoing through the valley.
I am so honoured to have been a part of this special day – and so excited to be sharing some of my favourite moments with you.
I hope you enjoy xxx