Karla & Johan {Wild Heart Wedding | Marble Hall}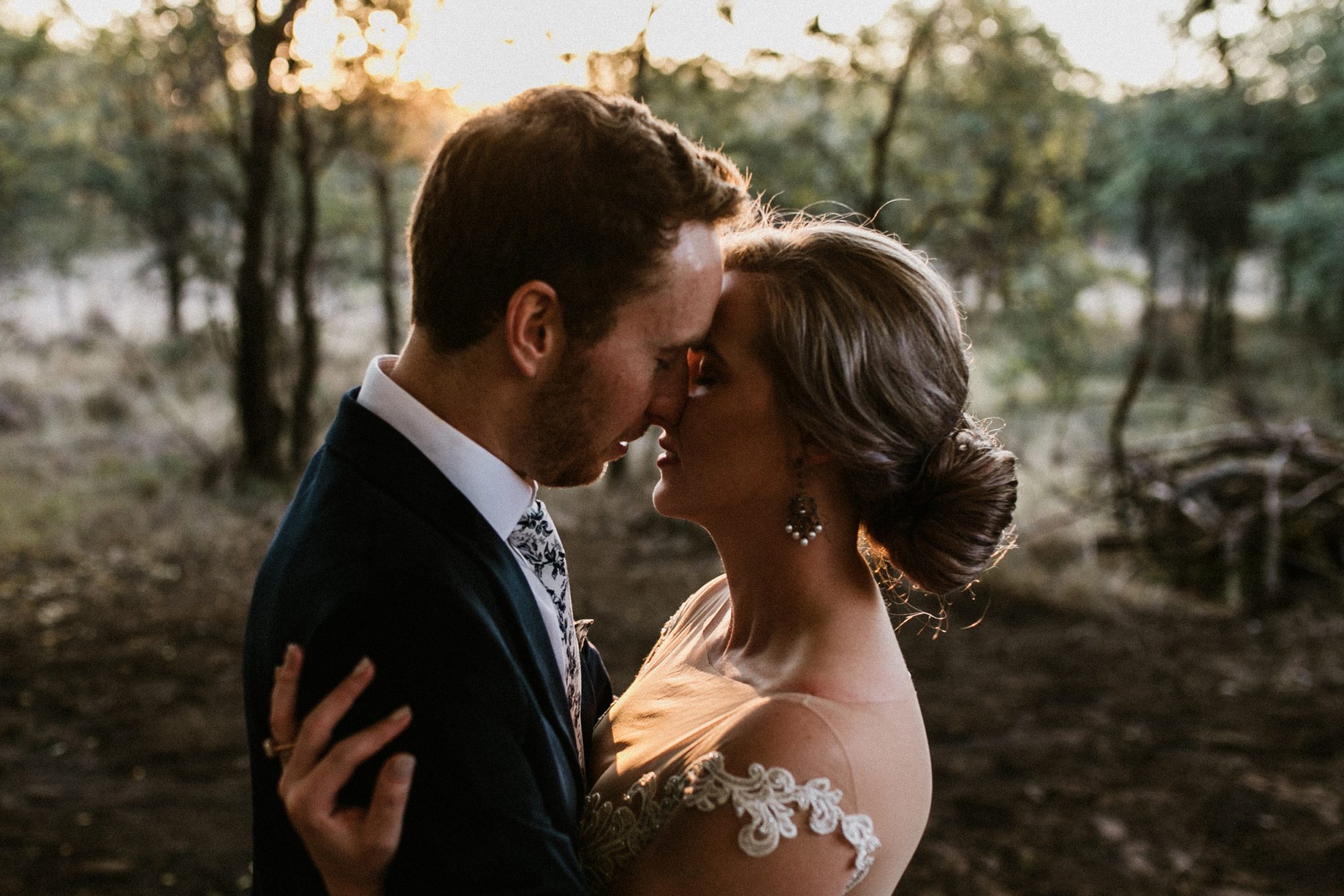 "It is a frightening thought, that in one fraction of a moment you can fall in the kind of love that takes a lifetime to get over." – Beau Taplin
Where do I start with this incredible wedding? A morning ceremony on their family farm, followed by a picnic, game drives, an amazing sunset shoot, me facing my fear of heights, on a skyscraper (ok, not a "skyscraper", but it might as well have been) and one of the most impressive receptions I have ever seen. Bonfires, vintage teacups, hand painted skirts, biltong, coffee stands and a actual family tree. Like I said: An incredible wedding!!!
Karla's family-farm was completely transformed into a wedding-playground. The day started with a beautiful, outdoor ceremony at Karla's parents' house. Overlooking their garden & a beautiful tree, which was literally transformed into a "Family Tree". Photos of loved ones, proudly hanging from it's branches. Guests could entertain themselves with lawn-games & an endless selections of food-stands, before heading on a sunset game drive.
As I've mentioned, our sunset shoot had me facing my fear of heights – but totally worth it! And wait till you see how this wedding party can celebrate & dance.
Karla & Johan (and family & friends)
Thank you so much for this amazing day. Me & Jasper feel so privileged to have shared it with you. And I really am beyond excited to share these epic moments with you! I hope you enjoy xxx
And a massive thank you to Karla, her Mother, Almie & the talented venders who helped to create this beautiful canvas to capture:
Karla's gorgeous wedding dresses: Elizabeth Stockenström
Hair by Janke van Wyk
Caterer: Carien Claasen
Wedding Cakes: Classic Kitchen, Butterflower Cakes & Turquoise Squirrel
Breathtaking Decor: Love Beloved & Karla's talented Mother, Almie
Decor & Flowers: Ida Kleynhans & Isabel Pieterse & Almie Stapelberg
The Epic Coffee Station: Urban Barista
Videography Team: Lumen Tide
Karla did her own make-up (as well as her Mother's make-up).
View Karla & Johan's beautiful, Cape Town Engagement Session here.