Sarah & Joshua {The Red Barn | Dullstroom}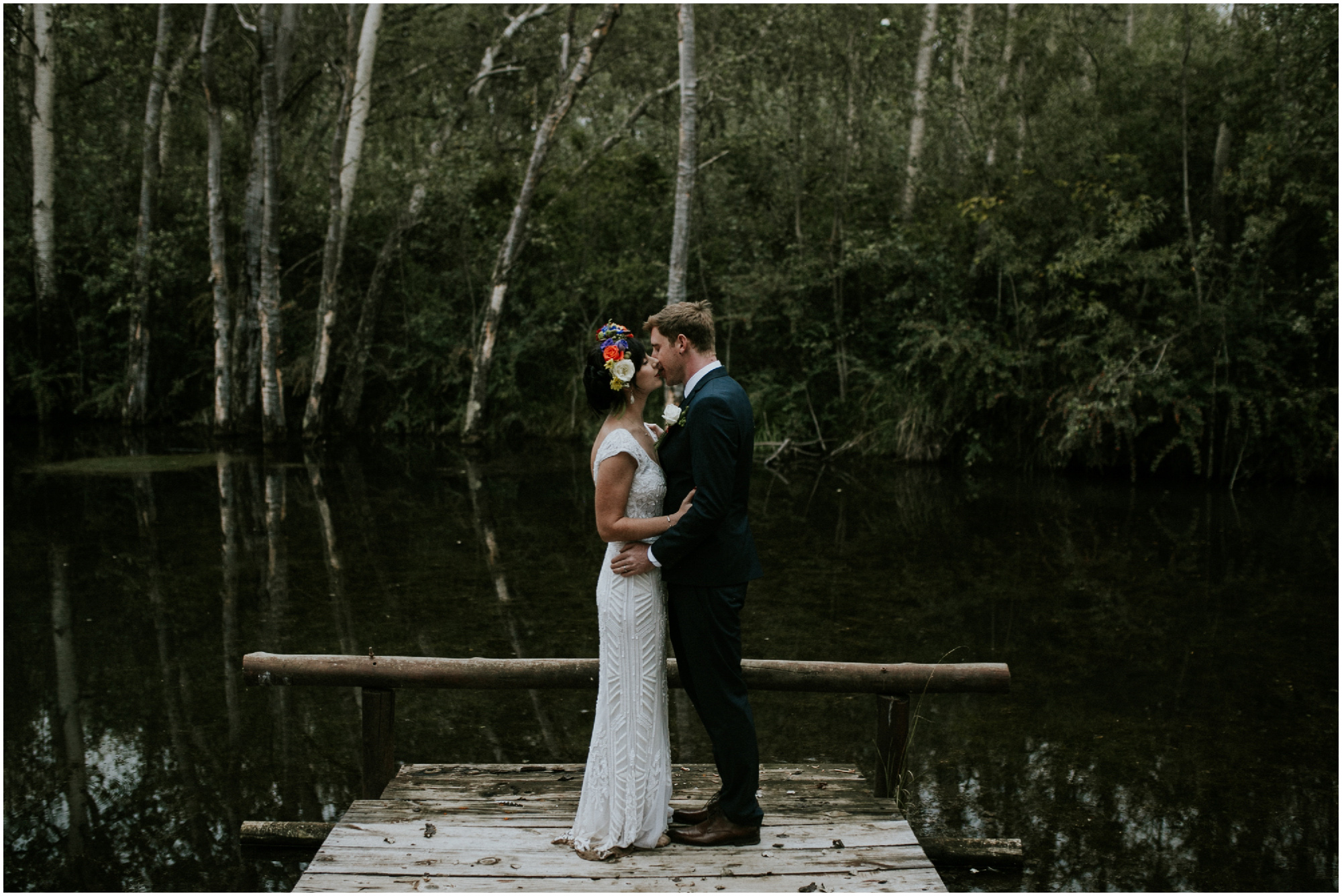 "I would do all, whatever and any things,
As long as doing them,
Meant doing them with you."
The beautiful Red Barn in Dullstroom never ceases to amaze. This amazing venue has quickly become one of my top destinations.
So, I can say with all honesty, that Sarah & Joshua could not have decided on a better location to celebrate their wedding.
Frida Kahlo inspirations, Harry Potter feather pens, getting Moys, toothpaste faces and light shows. All in a days work! Guest were asked to find their seats along with their name tag attached to a flower arrangement. Symbolic of the colour that they add to Sarah & Josh's lives. They were asked to take their flowers to their tables, adding the final, colourful touches to the decor. The wooden table numbers and menu's were Joshua's handy work and Sarah and her entourage collected flower & foliage from the fields surrounding the venue.
I have never laughed so much in a bridal suite. From pulling faces to making highly inappropriate jokes (mostly Sarah's mum), to an impromptu, slightly comedic, boudoir session (sorry, I couldn't share too many of those).
The men prepared with a good old fashioned whiskey and cigar session. All out hipster portraits and even more laughter followed.
My heart skipped a beat (or two) as we approached the ceremony. A forest, completely transformed, filled with guest, eagerly awaiting Sarah's arrival. Tears, adoration and a few bubbles welcomed her as she made her way down the aisle.
With a beautiful landscape as a backdrop, a pretty impressive flower crown and some  incredibly amazing people, me & Jasper honestly had the best time at this wedding.
Sarah & Joshua, my heart is bursting with excitement. Not only to be sharing these photos with you, but knowing that you are going to have the most epic marriage. You are gold and I am so privileged to have been a part of your big day. Without building any further tension, I give to you, some of my absolute favourite moments, from one of my absolute favourite weddings!
I hope you enjoy!!!
Love,
Maryke & Jasper