Cindy & Eugene {Destination | Ermelo}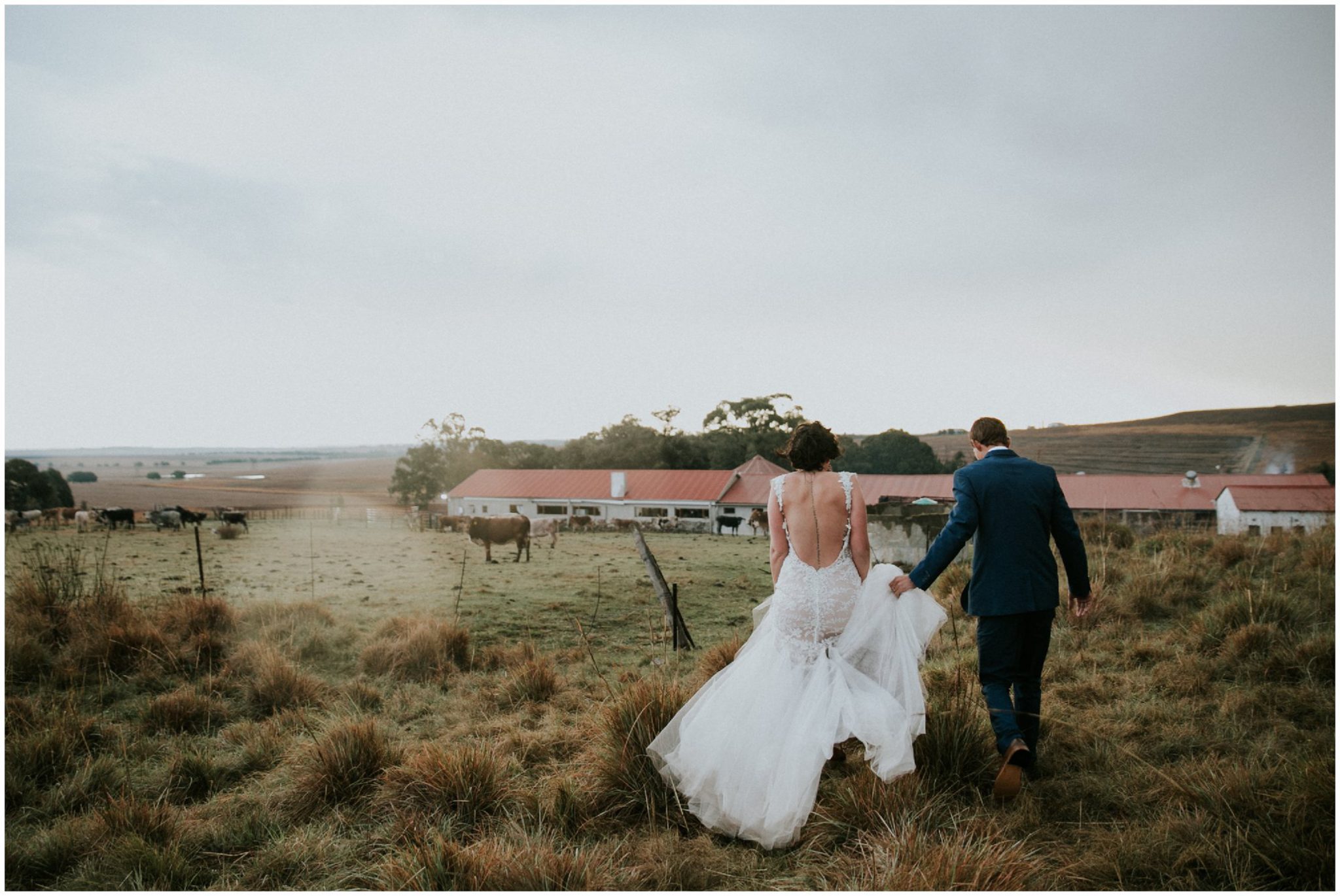 "I saw you, and in an instant knew in my bones, 
my soul had known your soul, lifetimes ago." – Beau Taplin
Where do I begin telling you about this incredibly eventful day? Cindy & Eugene endured some heavy storms on their big day, but, with a bit of luck, a lot of umbrellas and a cosy fireplace, we did manage to create some magic.
Every single detail on their big day was carefully planned, and beautifully put together. I am still head over heels in love with the bridesmaids outfits – and their Blu Betty shoes, off course. And don't get me started on the leather ties for Eugene & his groomsmen.
One of my absolute favourite memories from this day, was the locket, Cindy carried. Inside, a photo of her father. During the ceremony, both her and Eugene held it. Together. The chain entangled through their fingers. After the ceremony, Eugene kept the locket safely in the pocket of his waistcoat, right by his heart – Such an incredibly special way, of remembering her father on their wedding day.
From tequila stops, to gail force winds, rainstorms, fireplaces and late night sparkles. This wedding still leaves me with goosebumps and I am so excited to be sharing it with you.
Cindy & Eugene, thank you once again for one of the most memorable weddings of the season. I am so grateful to have been a part of your big day. I hope you enjoy these photos as much as I do xxx
And a big thank you to the talented team of vendors:
Venue: Perdekraal Wedding Venue | Flowers: La Petite Florist & Gift Shop | Brides dress: Smitten by Christa Smith | Groom & Groomsmen ties: Design by Q&A | Wedding Cakes: Celia Lourens | Bridesmaids Shoes: Blu Betty | Hair: The Loft by Theresa Potgieter | Make-up: Healthy Halo by Kylin du Preez