Kalike & Marcel {Intimate Wedding | Woodstock}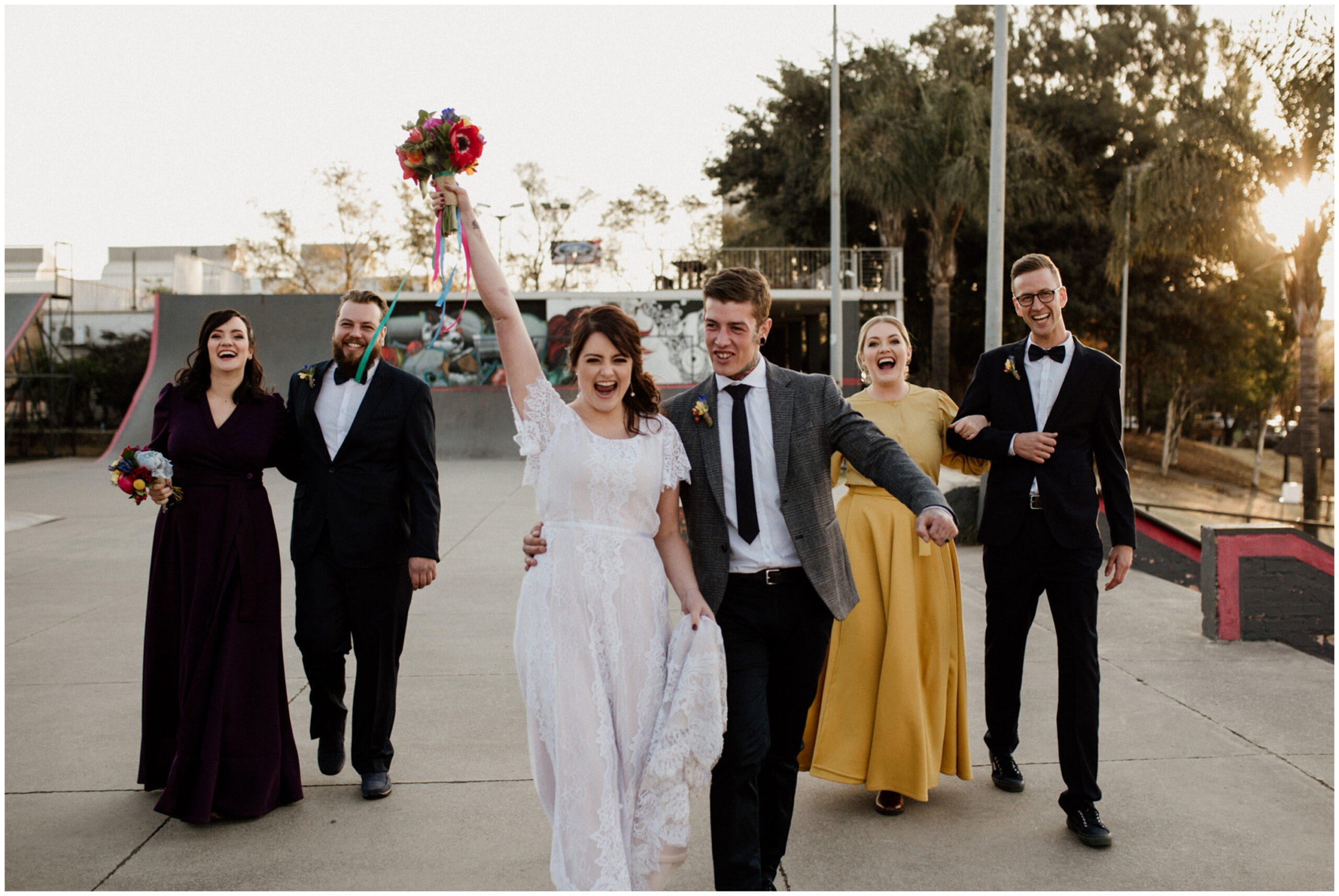 "You keep me safe, I'll keep you wild."
I am so excited to share, what can only be described as, my most colourful wedding this season.
Kalike & Marcel held their intimate wedding at the quirky, Woodstock Urban Pizzeria, in Pretoria. Colourful flowers, confetti-pom-poms and an amazing atmosphere, surrounded this little gem of a venue.
Guests could quench their thirst with delicius G&T's while Kalike & Marcel said their vows to one another. And, after the ceremony, showered the couple in a rainbow of love & blessings.
Shortly before sunset, we made a little trip to a nearby skatepark, one of Marcel's favourite places to spend time as a teen. We laughed, danced and had the most amazing time with this wonderful group of people.
As the sun finally set, we made our way back to Woodstock – heaps of pizza and more yummy drinks were waiting on us. The excitement to see the couple, was tangible amongst the guests, and as they entered, cheers, well wishes & heartfelt speaches.
The reception was a festive dinner, with pizza's and drinks flowing, tears, laughter and dancing between sparklers on a rooftop. Yes please!
Kalike & Marcel
Thank you for all the fun, laughter, dancing and the beautiful love you share with one another. We had a wonderful time with you and I am so happy to be sharing these with you today.
I hope you enjoy these.
Love, Maryke 
Another special thank you to the talented team of venders who made this day extra eventful:
Venue & Catering: Woodstock Urban Pizzeria | Hair & MU: To Be | Wedding Dress: Belle of the Ball | Second photographer: Judith Belle