Dane & Andy {Katy's Palace Bar | Wedding}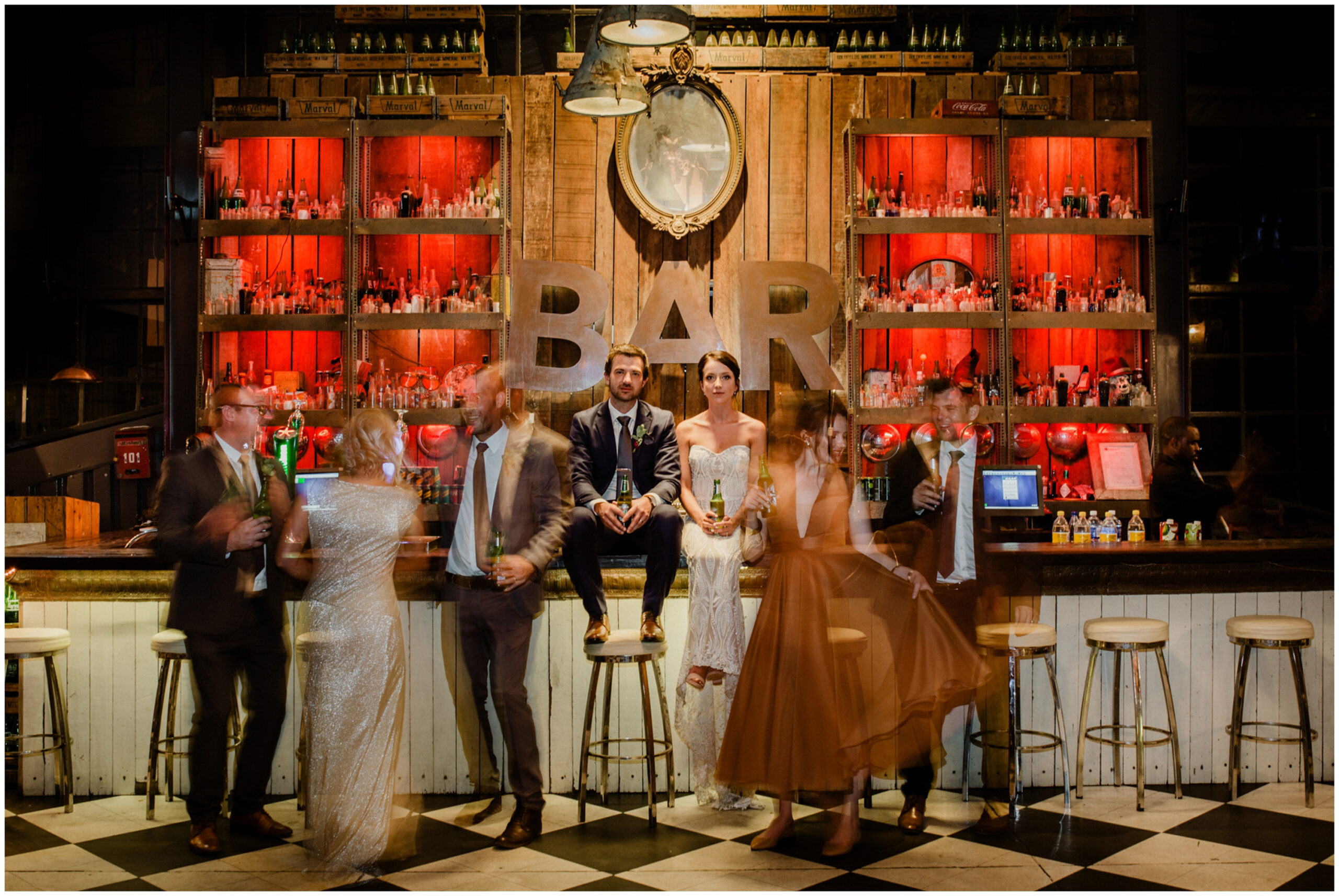 "To love her, is to dance to whatever music her heart is playing." – John Mark Green
A few months ago I received an email that I was ready to print out, stick to my notice board and keep it there – forever. It made me laugh, it made me blush and it completely made my day. The senders? Dane & Andy (aka Dandy). Possibly two of the coolest people I've ever met, and one of the most amazing couples I've worked with. They held their wedding at the beautiful Katy's Palace Bar, in Johannesburg, and it was a pretty memorable event!
With a Gin bar at sunset and with live music from The Rocketeers, to entertain the guests, we took some photos with Johannesburg's infamous skyline in the background.
After sunset, we snuck off to take one of my absolute favourite group shots: Dandy frozen in time, with their bridal party dancing around them.
The speeches left us all giggling, long after they have ended and soon DJ Ultra Mel, brought the dance floor to life with her playlist (go check her out!)
Needless to say, we left the wedding in high spirits and with a few new friends. I am so happy to be sharing some of my favourite moments with you!
Dane & Andy,
You two are wonderful together and I feel so honoured to have been your wedding photographer. Me & Jasper had the best time with you guys, and wish we could still be chilling on that rooftop with some yummy G&T's. But, I have my party shoes ready for our night out on the town 😉 And I'm sure we'll be seeing a lot more of each other!
See you soon,
Maryke & Jasper
Andy's Dress: Marion Mellor & Ansa Clacey
Andy's Make Up: Maria de Vos
Bridesmaids and Mother of the bride make up: Missy Make Up Artist
Hair: Alisa from Bryanston Hair Boutique & Maria de Vos
Venue: Katy's Palace Bar & Sir James van der Merwe
Decor & Greenery: Hire Society Events
Catering: Fresh
Bar & Gin Bar: Straight Up Outsourcing
Second Photographer: Jasper Vlok
Maryke Albertyn Photography is an award winning, international and destination, wedding photographer. With offices in both Pretoria and Cape Town, South Africa.
I am available for travel, weddings and elopements, all over the world. If you would like to know more about my availability to capture your big adventure, you can get in touch with me here. I would love to tell your wild love story.
I am so proud to say that I have been chosen, by Junebug Weddings, as one of the World's Best International Wedding Photographers.
You can view my online Junebug Profile (and wedding features) here.
"For Wild Hearts, Authentic Souls, Lovers"