Louisa & Rudi {Boshoek Wedding | Dullstroom}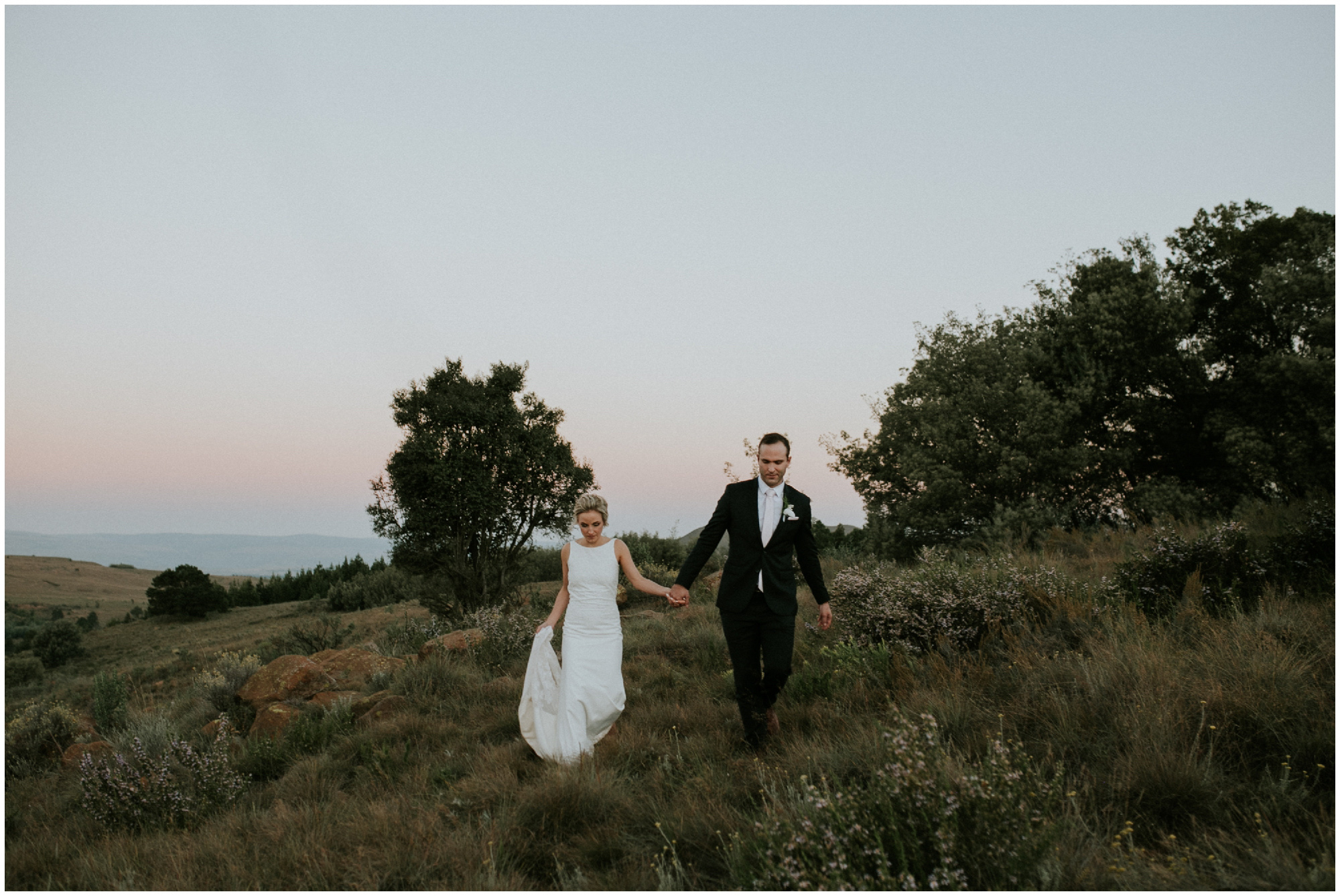 "I have loved you for a thousand years, I'll love you for a thousand more. Time stands still. Beauty in all she is. I will be brave. I will not let anything take away, what's standing in front of me. Every breath, every hour, has come to this."
Louisa & Rudi said their "I do's" at the beautiful Boshoek farm, nestled in the valleys just outside Dullstroom.
Louisa's beautiful dress was made by the talented team at White Lilly Bridal. One of my absolute favourite moments, was Louisa's dress reveal to her bridesmaids. As they gasped in awe, Louisa dad approach around the corner – instant tears.
This day was filled with so many amazing moments and memories.
Their beautiful reception still has me swooning. With endless rows of fairylights, beautifully decorated tables and a pretty impressive wedding cake. The night kicked off with the perfect combination of laughter & tears, dancing & heartfelt speeches.
I am so excited to be sharing some of my favourite moments with you.
Louisa & Rudi
Thank you for an amazing day together. For all the laughter, making us feel like guests and for one of the most beautiful weddings this season. May you enjoy every moment relived.
A special thank you to all the incredible venders involved:
Videographer: Ambient Films
Wedding Dress: White Lilly Bridal | Flowers: Maliflora (Trudi Everson)
Make-up: GreyC (Reandi Schutte) | Hair: The Hair Studio (Christina van den Berg) 
Venue: Boshoek (AtBoshoek Weddings) | Cake: Kleinzuikerbosch Cake Studio (Carina)